We can design and manufacture various stubs and receptacles according to customers' requirements.
Please see our production samples of stubs and receptacles, as well as an image of YAG welding.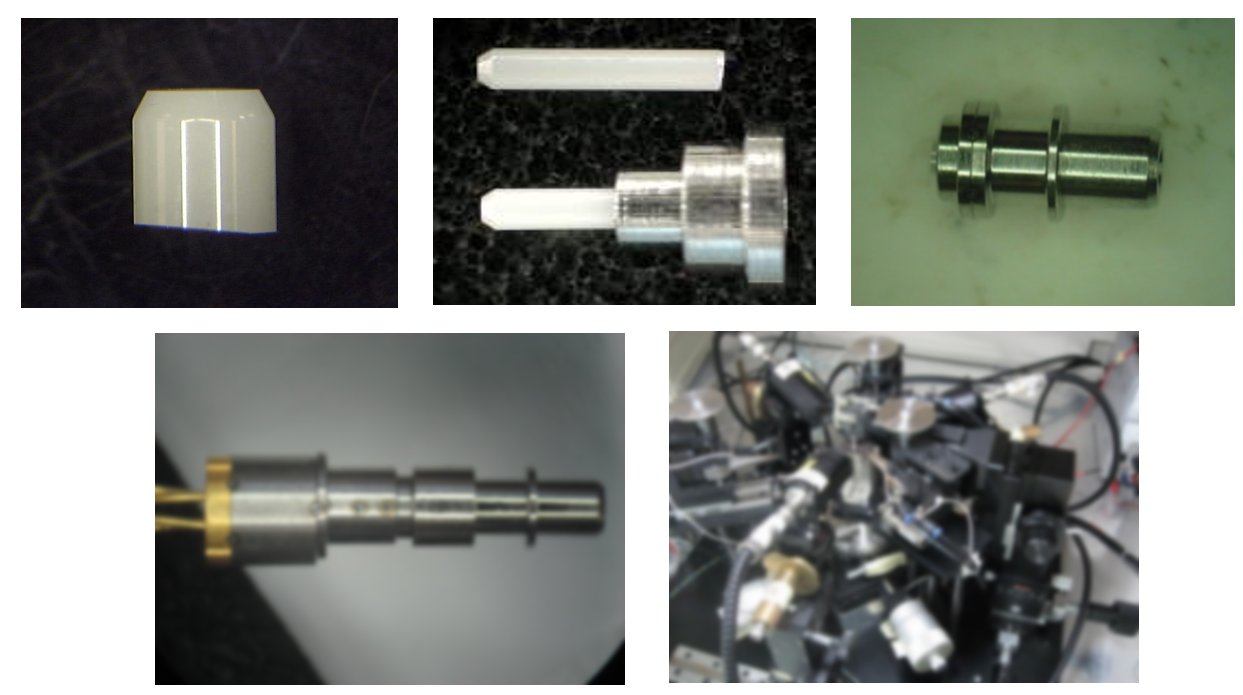 – We can offer from the manufacturing of stubs, sub-assembly of receptacles, to YAG welding of an optical axis.
– Angle polishing of stubs is available in the range of 4°-14°.